Health pioneer made Companion
6 June 2017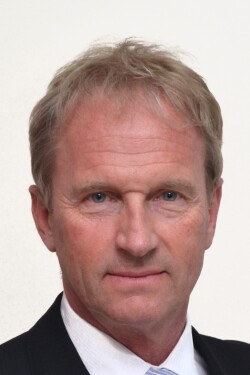 The inner workings of men's waterworks is not something most people talk about. But most people aren't Peter Gilling.
The Tauranga surgeon has spent nearly 25 years looking after men's health and putting the city on the international map with pioneering surgeries and techniques.
Today he has been made a Companion of the New Zealand Order of Merit in the Queen's Birthday Honours - the highest honour bestowed on a Western Bay of Plenty person this year.
"It was all a bit top secret at first."
Professor Gilling said he was honoured by the appointment, which recognised his services to urology.
Prof Gilling said much of his work involved research and travel.
"The more you travel, the more research you do, you basically get better known and you're on a circuit; then one thing leads to another and you get more invitations.
"It's a bit of a self fulfilling prophecy but you have to do your time to get that attention."
And he has.
In 1994, Prof Gilling and fellow urologist Mark Fraundorfer used a laser to come up with a world-first technique to treat prostate cancer.
That technique has since been adopted across the globe as one of the main ways of treated prostate ailments.
"I felt like I was a bit of a lone voice at first, but then other companies started to pick up on it."
Prof Gilling has since pioneered several surgeries, some involving robots, and techniques in his career and shared that knowledge with peers and students.
His work was "immensely satisfying and interesting, he said.
"I'm very lucky I have a very supportive wife, Judy. She's really enabled me to do what I need to do. Without her I wouldn't be able to do any of this."
Who is Peter Gilling?
In 2016 Professor Peter Gilling was awarded the Excellence in Surgical Research Award, an honour created to recognise significant contributions to surgical research from a pre-eminent surgical scientist.
He was only the second urologist and second New Zealander to receive the award in its 16-year history.
Professor Gilling has an international reputation in benign prostate hypertrophy research.
Head of the Bay of Plenty District Health Board Clinical School, he is known for his pioneering work with holmium laser prostatectomy.
His current research includes projects investigating diseases of the prostate, both benign and malignant, as well as others concerning bladder and renal conditions.