About Us / Innovation & Technology
Peter Gilling and Mark Fraundorfer have, for many years, been committed to bringing the best technology and techniques to Tauranga and the wider Bay Of Plenty for the treatment of urology patients. Peter was the first surgeon in New Zealand to offer robotic assisted surgery for prostate and kidney cancers. Together they introduced Brachytherapy and Cryotherapy to New Zealand for treatment of kidney and prostate cancers. Urology Bay of Plenty in Tauranga remains the only centre in New Zealand offering Cryotherapy treatment.
They invented Laser Prostatectomy (HoLEP) technology - a specialised laser procedure which treats Benign Prostatic Hyperplasia (BPH). This technology is now widely used by surgeons all over the world.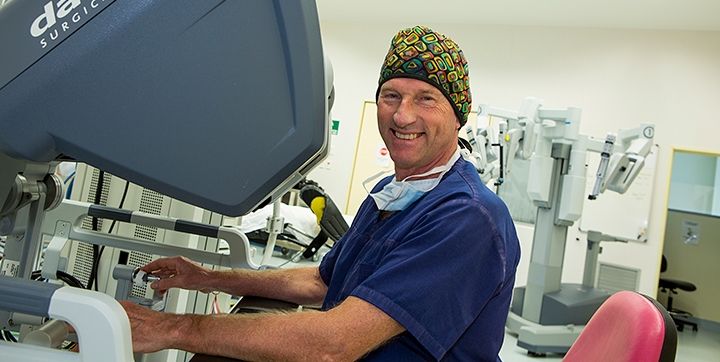 The Da Vinci Robot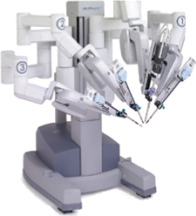 In 2013 Peter Gilling won the long battle for funding for a replacement Da Vinci Robot. Without this replacement the Bay of Plenty would have lost access to the latest technology in robotic surgery designed to enable complex surgery using a minimally invasive approach.
Robot assisted surgery allows the surgeon to operate through robotic arms fitted with precision instruments. The surgeon can operate with greater accuracy than a human hand and incisions are much smaller which means a patient's recovery time is shorter and more comfortable.
See the Da Vinci Robot in action in the following videos by Dr James Porter, Medical Director of Robotic Surgery at the Swedish Medical Center in Seattle.
| | |
| --- | --- |
| | Dr. James Porter folds a small paper airplane with the Da Vinci Robot. |
| | Dr James Porter gives his daughter a manicure with the Da Vinci surgical robot to demonstrate how this device gives surgeons greater surgical precision and dexterity over existing approaches. |
Grace Hospital
Urology Bay of Plenty has a long standing relationship with Grace Hospital - Tauranga's only private specialist surgical hospital. Grace Hospital is also home to the Grace Prostate Cancer Centre (GPCC) which provides a comprehensive range of treatments for prostate cancer. GPCC was another innovation from Mark Fraundorfer and Peter Gilling.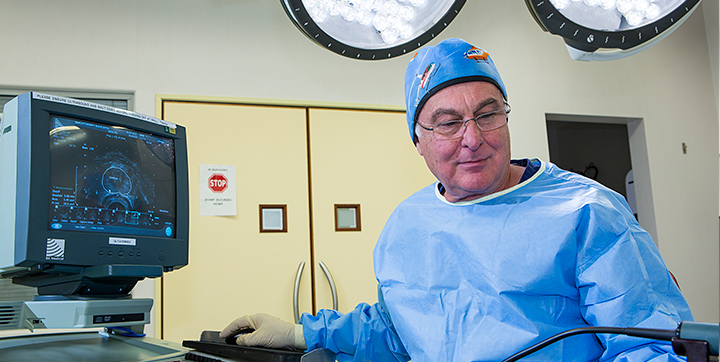 You'll receive world class treatment from a team of experienced health professionals that are naturally caring and compassionate by nature.