Tauranga's internationally renowned Urologists, Mark Fraundorfer and Peter Gilling, have been providing world class care to urology patients in the Bay Of Plenty for over 20 years. They have developed and introduced many new surgical techniques and devices to both world and New Zealand urology practice. Their strong interest in urology research has kept Tauranga on the urology world map.
They are leading Specialists in the treatment of many urological conditions including laser prostate and stone surgery, robot-assisted prostate and kidney surgery, brachytherapy and cryotherapy for treatment of prostate and kidney cancer.
They are experts in the investigation and treatment of urological cancers (kidney, prostate, bladder and testis), male and female incontinence and sexual dysfunction.
Urology Bay of Plenty (Urology BOP) is a professional medical organisation owned by Mark and Peter and is based at Virtuoso, 850 Cameron Road, Tauranga. Regular clinics are also offered in Rotorua.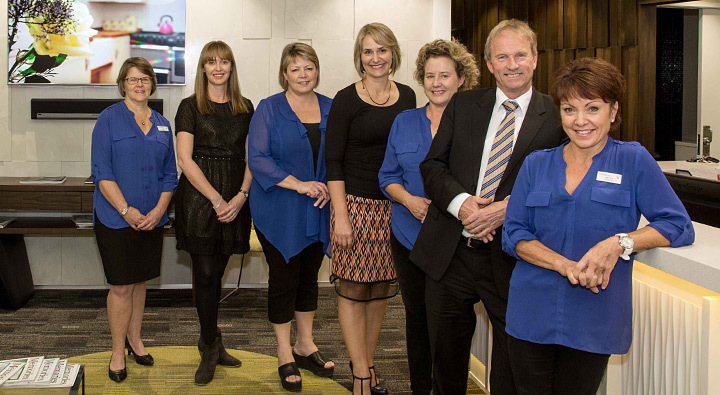 The Urology Team at Virtuoso (850 Cameron Road), Tauranga
Tauranga Urology Research Limited (TURL) is the research organisation through which Peter Gilling and Mark Fraundorfer conduct clinical trials and studies many of which have been of international importance. It is their commitment to advancing the field of urology that keeps them at the top of their specialty and provides patients with 'state of the art' treatment options.
You'll receive world class treatment from a team of experienced health professionals that are naturally caring and compassionate by nature.