Transurethral Resection of Bladder Tumour
This information is designed to help you, your family and friends prepare for your surgery. It will also help you plan how to take care of yourself in the weeks following discharge from hospital.
The bladder sits low within the pelvis and stores urine. It has two ureters that join to it from above, that transport urine from the kidneys. The urethra exits from the bottom of the bladder and through this, urine is passed to empty the bladder.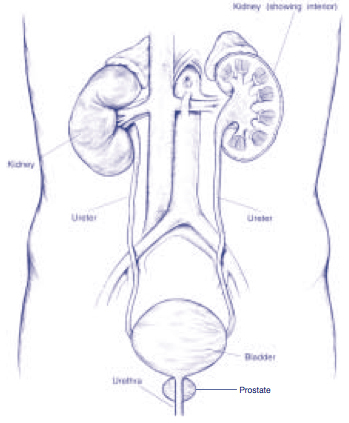 The Urologist has determined from the various tests you have had that it is likely that you have a bladder tumour and that surgical removal of the cancer is required.