Research
World firsts in Clinical Research
Tauranga Urologists Peter Gilling and Mark Fraundorfer continue their involvement in various clinical trials in the field of urology. These studies are undertaken through their company Tauranga Urology Research Limited (TURL) headed by Research Manager Marg Ross and her team.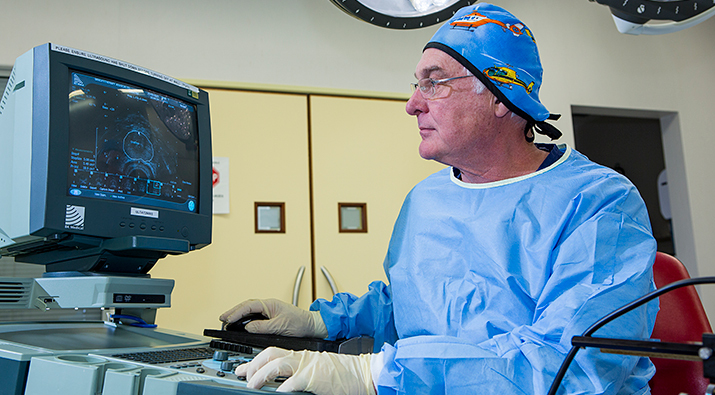 Several trials have been world firsts including the development and ongoing research into the Holmium Laser Enucleation of the Prostate (HoLEP) – a procedure used for the treatment of Benign Prostatic Hyperplasia (BPH). As a result of this work, Peter was approached by U.S based company, Procept, to undertake the first Aquablation treatment on patients. This procedure uses a high pressured water jet to treat BPH.
TURL has been participating in Phase One, Two and Three clinical trials since 1994. These trials include both pharmaceutical and 'device' studies and have been at both national and international level. TURL specialise in urology-focused research and are currently involved in trials for advanced prostate cancer, stress incontinence following a prostatectomy, bladder cancer, benign prostatic hyperplasia (BPH) and over-active bladder.
Join a Clinical Trial
Clinical trials investigate new treatments to determine if they are successful, safe and better than treatments that may already be available.
In a clinical trial existing treatments are compared to new treatments and the results are observed to understand the effect on a patient's health.
Subject to strict ethical approval, trials offer a number of opportunities for people who want to be part of future treatments for a condition they have had a close experience with or they may wish to be the recipient of a new treatment which is not yet available to the general public.
Once enrolled in a study, patients are closely monitored at regular intervals at the Virtuoso Clinic at no cost. These regular visits include all study related investigations and procedures, such as surgery, scans, blood tests, etc. Participants are also reimbursed for their time and travel expenses.
---
If you are interested in participating in a urological study, please contact Urology Bay of Plenty's Research Manager, Marg Ross, on 07 577 7795 or email marg@urobop.co.nz
Current Trials
Trials in follow up
Trials seeking applicants