Join ASMH for the 2015 Annual Meeting this December!
23 July 2015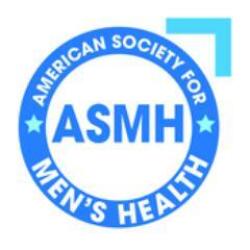 If you are a medical professional treating men, you should attend this meeting!
Submit an Abstract! Abstract submission will be open until August 31. Abstracts covering all areas of men's health will be accepted.
Timely, hot topics critical to men's health will be covered including:
How to Establish a Men's Health Clinic
Mental Health and PTSD
New Hypertension Guidelines
Advanced Prostate Cancer
Overactive Bladder
Male Adolescence
Diabetes Management
Anti-Coagulation
Integrative Medicine
Minority Health and Health Disparities
Developing a Men's Health Curriculum
Registration and housing open soon! Go to ASMHnet.org for up to date program information.