NZ Urological Nurses Society Conference in Wellington
10 November 2015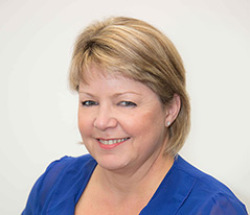 Urology Bay of Plenty Clinical Manager, Megan Mellsop attended The Urological Society of Australia and New Zealand and the New Zealand Urological Nurses Society combined conference on the 28th Oct – 30th Oct 2015 in Wellington. Highly respected Urologists Dr Victor Nitti from New York, Dr Nathan Lawrentschuk from Australia and Dr Christian Schwentner from Germany were guest speakers at the conference.

The Scientific themes were:
• Female and Reconstructive Urology – surgical treatments, female urethral reconstruction, and neuromodulation.
• Oncology – the future staging of prostate cancer, oligometastatic disease and management of testis cancer.
• New minimally invasive surgical techniques.

Megan joined other Urological Nurses in the main conference programme for some of the combined sessions, with the programme incorporating research and practical ideas for nurses to build into their everyday work environments.

The highlight of the conference for Megan was the Free Paper Nursing Presentations sponsored by Obex Medical, including:

• Nurse-Led urology telephone results clinic: an alternate specialty focused patient clinic to meet the demands of the service and optimize patient care.
• Developing an interactive teaching and learning experience.
• A little thing called a bladder diary.
• Audit of urology followup outpatient visits at Hawke's Bay DHB leads to service redesign.
• Suprapubic catheterisation using the ADD-A-Cath technique
• Misconceptions and mismanagement; urinary incontinence in the elderly
• To scan or not to scan, the value of ultrasonic scanning in the investigation of gross painless haematuria.